Introduction
In celebration of World Kindness Day, Krispy Kreme is spreading joy and kindness by offering a free dozen donuts to lucky customers. This limited-time promotion aims to inspire acts of kindness and encourage people to share the love with others. Let's dive into the details of this sweet offer!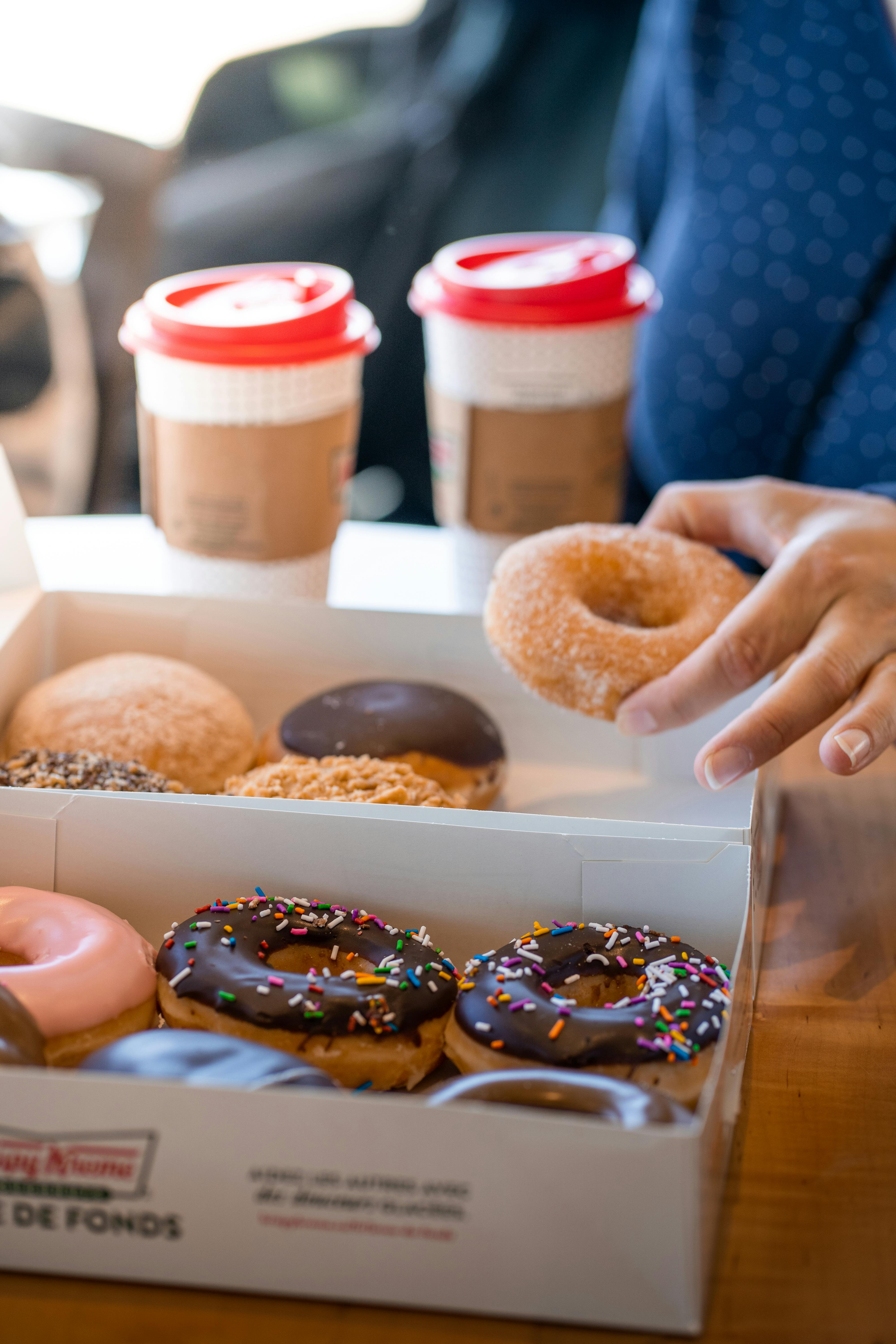 출처: Clément Proust
The Details
How to Get Your Free Donuts
On November 13th, the first 500 guests who visit Krispy Kreme shops in the United States will be eligible for this special promotion. Simply head to your nearest Krispy Kreme location, either in-store or via the drive-thru, to claim your free donuts. It's important to note that this offer is available exclusively for in-person visits.
What's Included
Each lucky customer will receive a dozen delicious donuts as part of this promotion. The package includes 11 Original Glazed donuts, which are a beloved classic, and 1 special Chocolate Iced Heart donut. Indulge in these mouthwatering treats and share the kindness with your loved ones.
Sharing Kindness on Social Media
Krispy Kreme encourages customers to not only enjoy the free donuts but also spread the kindness by sharing their experience on social media. Use the hashtag #KrispyKreme and tag @krispykreme to express your gratitude and share the joy with others. Let's make World Kindness Day a memorable one!
The Power of Kindness
Krispy Kreme's free donut promotion for World Kindness Day goes beyond satisfying our sweet cravings. It serves as a reminder to be kind to one another and to perform small acts of kindness that can make a big difference in someone's day. By sharing a box of donuts with friends, family, or even strangers, we have the power to brighten someone's day and create a ripple effect of kindness.
Additional Offerings
To make this season even more delightful, Krispy Kreme is introducing three new flavors as part of their "Flavors of Fall" collection. Indulge in the rich and decadent taste of caramel pecan brownie, the fruity and tart classic blackberry crisp, or the comforting warmth of the cinnamon latte lover. These flavors will be available for purchase through Thanksgiving, along with the pumpkin spice cake donut and spiced apple donut, which can be found in select U.S. grocery stores.
Closing
Don't miss out on Krispy Kreme's free donut promotion for World Kindness Day on November 13th. Be one of the first 500 guests to visit a participating Krispy Kreme shop and enjoy a dozen tasty donuts. Let's embrace the spirit of kindness and share the love with everyone around us. Remember, a small act of kindness can go a long way!